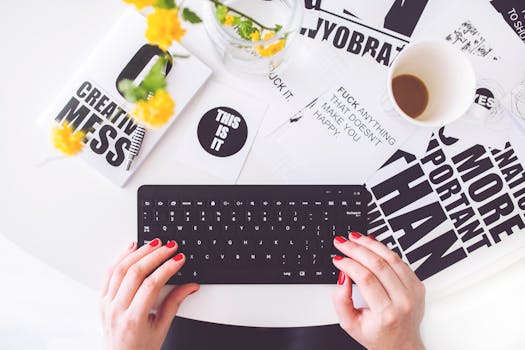 Image Source: Pexels
P.S This is not a blogversary post :)
I can't believe its been just a bit over three years since I started this blog. At the time, I was on maternity leave having recently had a baby and I recall my sister who blogs
here
had encouraged me to start a blog as I couldn't stop moaning about how much I lacked ideas on what to do besides caring for the baby.
Although I work in an IT related industry, I still had to run to my sister for virtually everything in terms of getting the blog up and running. Once my blog was all set up it meant I had to find my footing in the blogging world or as in the bloggers lingo ''find my niche''.
In the early days, I wanted to be a mummy blogger who reviews stuff and by that I mean I wanted to basically talk about products, stuffs and services on my blog, form an opinion about them and draw a conclusion which I think might help readers make an informed decision if they ever felt the need to either make a similar or guided purchase etc. So sometimes , I would write about personal purchases and at other times as I learnt the ropes really quickly I would ply the ''Blogger request'' route.
Most times when I did the latter though, I did feel like a fish out of water as I am quite a shy and introverted person and did not feel like I stood the chance against other well grounded bloggers with an already established blog presence in terms of audience,content and influence. So I gave up that route and stuck to talking about personal purchases and the occasional review opportunities that came in via direct contact with companies and agencies.
As time progressed I started losing interest in blogging, I gradually slowed down and before I realized it I had completely stopped blogging! It took me well close to a year to return to blogging and I promised myself I would only go with the flow, no stress,no pressure and definitely no desire to limit myself to just a specific area of interest anymore.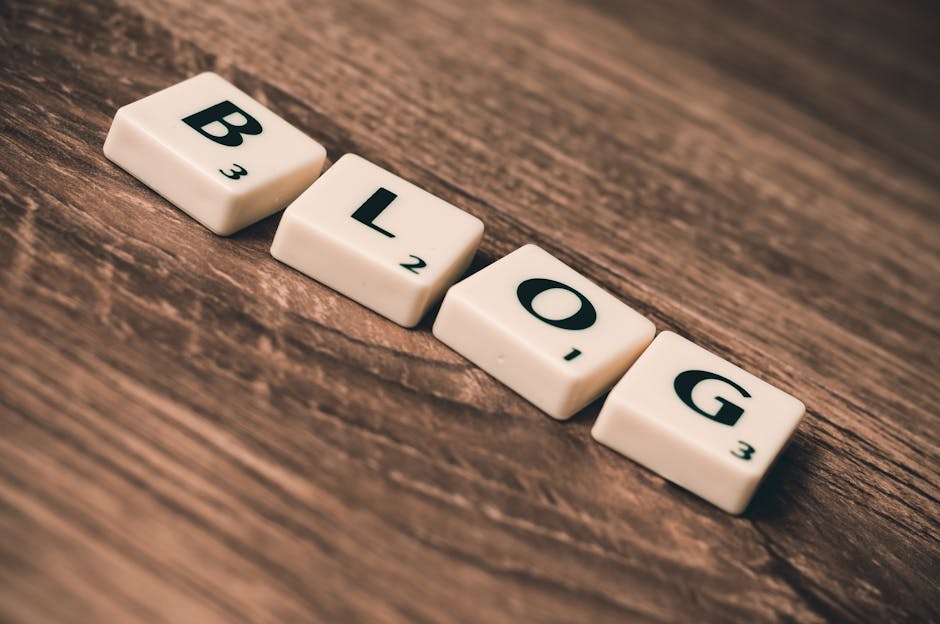 Image source:Pexels
In Hindsight, if I had to start it all afresh i.e newbie blogger , here's what I would have loved to tell myself :
- Follow your heart and do what makes you happy:

Its definitely the first thing I would have said to myself. As I mentioned earlier, I started blogging majorly to help me balance things out on the home front, i.e new baby, family, etc. Deep down within me I wanted some sort of creative outlet, somewhere I could put my thoughts to words,somewhere I could explore and just generally talk about things that interested me, just an extension of me really. However, before I realized it, I had veered off my original path and was doing something totally different and inadvertently carving a ''niche'' for myself without realizing it!
I am not saying its not okay to have a niche because there is nothing wrong in having one and it does have its own benefits but I did not feel it was for me. I would describe myself as a mix of rebellious and unconventional so boxing myself into a corner by focusing on a specific area left me feeling bored and I lost interest in no time hence the long break.
So, for the past couple of months since I returned to blogging, I have blogged solely about my interests. It doesn't feel so contrived anymore and I appreciate the freedom of being able to express myself . its been out with the

''niche''

and in with the

''interests''

and if I had to , I would describe myself as a blogger of many interests and my blog as a general content blog with something for everyone.
- Give it Time

: Everything good requires time...and effort. In my early days of blogging, I wanted everything to happen quickly. I mean from engagement, traffic, social media following, monetization etc. Outside of blogging,I am not quite a ''waiting person'' but I soon realized that my impatience was something I had to actively work on.
Right now I am in a place where I realise that all of the things that I wanted for my blog requires not just fulfilling the

''effort and working at it''

side of things but it also requires copious levels of patience because with blogging there is no magic recipe for success, Time and patience is all you need so

K.E.E.P C.A.L.M

and B.L.O.G O.N
Image Source: Google
- Don't Compare and Contrast because you are not in competition with anyone:

...except yourself. That's right! This is something I have always told myself even prior to blogging. I am not a competitive person so I take everything in my own stride. I do not seek to outdo anyone other than myself because I realise the only competition I need is within me. When it comes to blogging , it is exactly what it is, blogging and nothing more!
There have been times when I have visited other blogs for a bit of idea and inspiration but that's about it. I always say a little bit of healthy competition is okay if it works for you and from a blogging perspective that will be in terms of motivating and inspiring you to put up better posts than the last one you have written. But if you find that you begin to put so much pressure on yourself to be better than the next blogger then you need to pause and reflect before you lose your identity.
Above anything else, blog for your self and for what you believe in; Stop comparing...start blogging!
Engage- Interact- Repeat: I honestly wish I knew this earlier ! Looking back now, the saying that no man is an island was so apt to my situation back then. What was I thinking, hoping that people would keep stumbling on my blog and helping themselves to my blog posts? Ha!
Now I do appreciate the importance putting my blog out there and I never hesitate to utilize the various social media platform available for such opportunities. Sometimes I chide myself for not engaging more and I often put it down to my introverted nature but of course I do not see the need to put so much pressure on myself than necessary, so I take things easy and go with my flow.
Networking, engaging with readers, i.e responding and appreciating comments, engaging with other blogs and just keeping these actions locked on constant repeat does go a long way not just for blog growth but think self confidence and morale booster too.
Interact-Engage-Repeat
Image source: Google
Never give up! :

You really should be proud of yourself and what you have achieved on your blog because not everyone has a flair for writing. Not everyone is interested in putting their thoughts to words or sharing their opinion in the manner in which you put yours out there so well done!
I remember when I struggled with content continuity and the niche I found myself in, back then, I experienced more ''bloggers block'' ( yeah, bloggers struggle with what to write as well, its not exclusive to writers alone) even though I had so much time on my hands. I just simply lacked ideas, whereas these days I struggle more with finding the time to put up content for the many ideas I have - such irony of life!
Don't forget I said it takes time, so if you find yourself fizzling out, its ok to take a break but keep it in mind never to give up. Run out of ideas? Take a good look around you, the internet, friends, family, work etc. There is definitely something that is bound to catch your attention which you can capture ideas from. Revamp your blog, redesign your blog, re-brand your blog, something is surely bound to get you back on track but it all boils down to you not giving up! so never forget that.
...So don't give up!
Image Source: Google
...And on a final note
Doing things the same way as others will mean losing your individuality. Like everything else, blogging requires a bit of individual approach and personal touch so if you choose to be a niche blogger or a multi interest blogger like me, ensure you do not lose your personality because that is the uniqueness that makes you stand out.
You might find that some of the things I have talked about resonates with your blogging journey or it doesn't at all, the bottomline is -
Just do you!
You have probably realized by now that there might come a time when you will be pretty much faced with making decisions, taking next steps or probably just starting afresh but definitely not quitting.
Take some time out, reflect and ask yourself the question '' what would I do differently?''
Catch up soon! x